Community Engagement
Throughout our history, we have maintained a strong sense of community and have strived to be a good corporate citizen.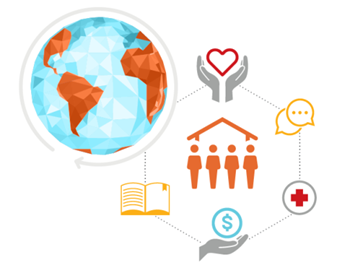 We understand the value of partnering with the communities in which we operate, and we recognize that thriving and resilient communities are essential for a sustainable future. Community engagement benefits our neighbors, resonates with employees on a personal level and allows us to operate with the trust and confidence of our neighbors. We are fortunate to have a workforce comprised of many individuals who are willing and able to contribute to this important effort by offering their time and skills that have a positive impact on our communities.
In 2020, we donated more than $1.7 million to worthy causes around the world through the Cabot Foundation and facility-level donations. With 91% of our sites engaging in volunteering, site-level donations, or Foundation giving activities, collectively, these contributions supported a broad spectrum of activities with positive impacts spanning social, educational, cultural, health, science and technology, and environmental improvements for the communities in which we operate.
---
Giving Back to the Community
---