TVG Train Maintenance Facility in France
The $320 million project required sustainable development solutions.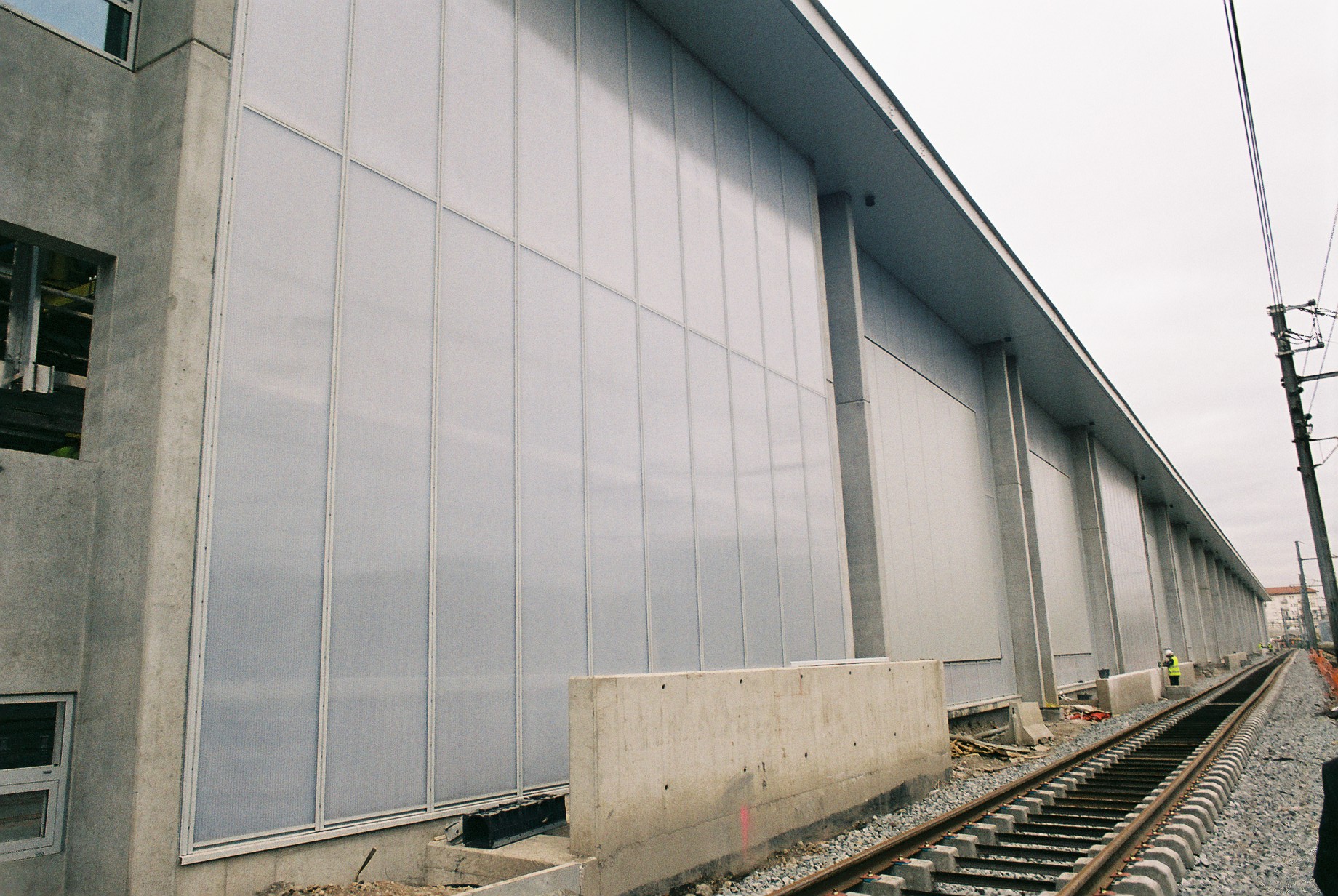 The TVG Train Maintenance Facility touts a total building surface area of 250,000 feet2 (25,000 meter2): a maintenance building proper, with six tracks and another with three, specialized workshops, a store, offices, a bogie parking area and a boiler room. One of the primary objectives of this new TGV technical center project was energy efficiency within the High Environmental Quality (HEQ) frame, and anticipating the future RT2010 regulations, which will be much more stringent than the current RT2005.
AREP selected LUMIRA® aerogel-filled panels as one of the sustainable development solutions thanks to its very high thermal insulation properties, creation of comfortable and glare-free natural daylight, lightweight nature and recyclability. The desire to maximize the amount of natural light inside the buildings without the typical thermal losses meant a preference for LUMIRA aerogel for the overhead diffused natural light and the choice of LUMIRA aerogel-filled polycarbonate panels for the façade as well. Our partner, Alcaud SA, directed the installation of the skylights and façades in LUMIRA aerogel-filled 25 millimeter-thick multiwall polycarbonate Vitr'Azur® systems, offering a U-value of 0.89W/m²K.
Architect and engineer: AREP Groupe, a subsidiary of Societe Nationale des Chemins de Fer Francais (SNCF)
Partner: Alcaud SA