Maua, Brazil
For 45 years, our manufacturing facility located in Mauá, Brazil has been committed to maintaining the highest standards in safety, health and environmental (SH&E) performance while positively impacting the community in which we operate.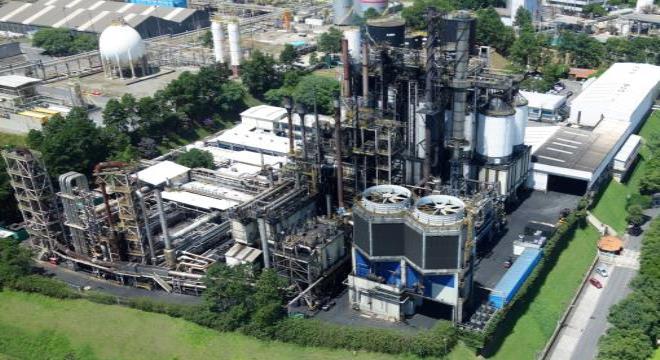 Built in 1976, our facility has three manufacturing units that produce carbon black, a material that is widely used in chemical, rubber, paints and plastic industries.
In Brazil, we also commercialize other Cabot products such as masterbatches, inkjet colorants and aerogel.
Our Maua plant has a team of nearly 140 passionate and collaborative employees who are active members of their communities, supporting a variety of local initiatives.
---
Focused on the excellence of products and services, we have ISO 9001 Certification as well as ISO 14001 and follow Responsible Care standards.
Learn More
---
If you want to know more about Maua plant, please watch this video prepared for the celebration of our 45 years of operation.
---
Sustainability
Sustainability at Cabot encompasses the areas that matter the most to our business, employees, customers, communities and all stakeholders. We have three key sustainability pillars that we focus our efforts on - Caring for Our People and Communities, Acting Responsibly for the Planet and Building a Better Future Together.
For more information watch "Our Sustainability Commitment" video.
---
Environment
As part of our ongoing sustainability efforts, we are committed to the following at our Maua facility:
Optimization of Water Consumption
Reduction of drinking water consumption in the production process
Reduction in water consumption per ton of product produced
100% effluent recovery
Rainwater collection
Energy Efficiency
Advanced Air Emission Monitoring
Energy generation for internal use
Recycling
Packaging reuse
Waste recycling
---
---
What Is Carbon Black?
Carbon black for rubber reinforcement was discovered in England in the early 1900s. It is currently one of the top 50 industrial chemicals and is used in tire rubber, plastics, inks, toners etc. The use of carbon black extends the life of rubber products and reduces our use of natural resources.
---
Diversity and Inclusion
Cabot Brazil has a Diversity & Inclusion (D&I) committee that is responsible for advancing D&I efforts at Cabot. The statement below was idealized by the committee:
We attract, develop and retain the best talent at Cabot because we believe in the positive impact of diversity and inclusion.
Here, people with diverse characteristics, origins and experiences have the ability to contribute, develop and thrive in the fulfillment of our purpose and valuing integrity, respect, excellence and responsibility.
We are committed to a culture that promotes innovative thinking, collaboration, inclusion, respect, empathy, safe, healthy, welcoming, open and ethical environment, benefiting our relationships and relationships with all our stakeholders, business and society.
---
Community Relationship
Since 1993, Cabot Brazil has a volunteer group of employees that aim to create a better world for future generations by participating in community activities related to children, health and education.
---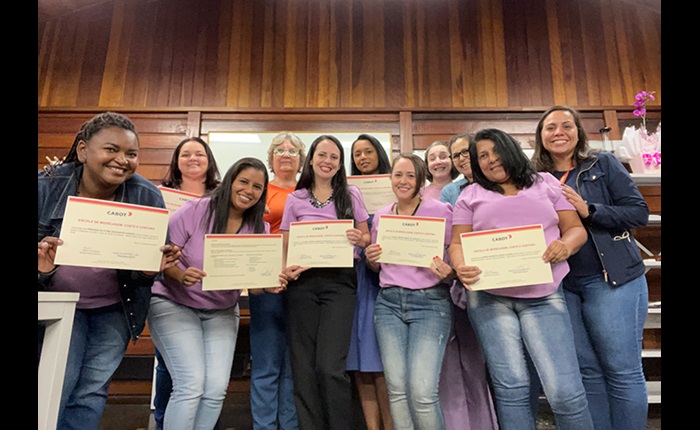 Sewing School
Our Maua site has partnered with the Sesi school to create and host a program that teaches locals the skill of sewing.
More than 50 women have completed the course and now have an invaluable skill they can use to find work and support themselves and their families.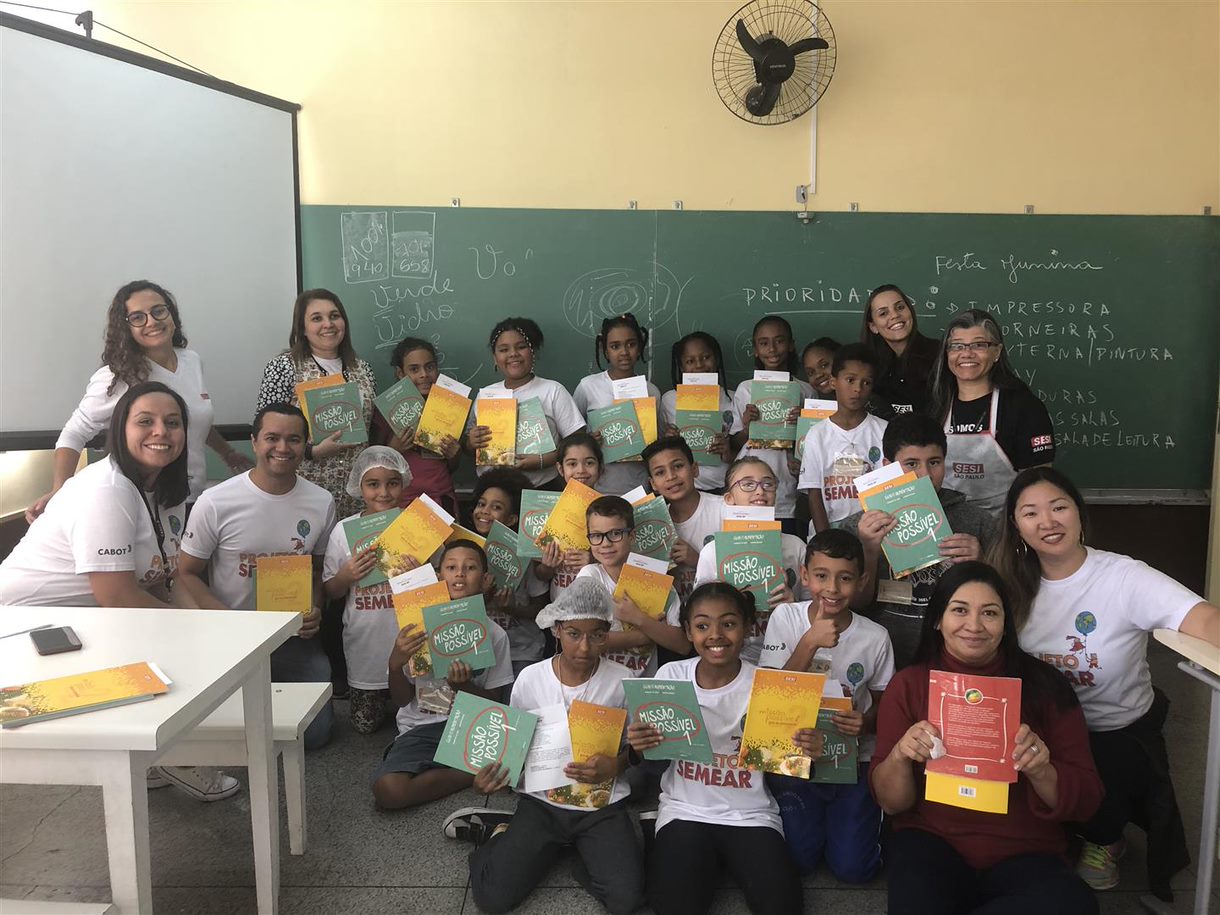 Next generation of sustainability leaders in Maua, Brazil
Our colleagues from the Maua, Brazil, facility introduced an educational program to address topics not traditionally taught in local schools.
Named "Project Semear (Seed)," the program aims to inspire youth in the community to help address environmental and social issues, educate their peers and family members, and learn habits that will prepare them to be responsible adults. This project combines volunteer work from our employees and a specialized teacher who teach children from a local school about sustainability-related topics, including water consumption, recycling, citizenship, safety and more.
---
Cabot is committed to the health, safety and environment of the communities in which we operate in. Responsibility, integrity, respect and excellence are our company values and as part of our commitment, we welcome the community to visit the facility to learn more about Cabot products and processes and our community efforts.
If you have any questions or would like to schedule a visit to the Maua Facility, please contact us at:

E-mail: contato@cabotcorp.com
To register your interest in visiting our facilities, please fill out this form: click here
Phone: + 55 11 4547-6500
---
---
---