Maua, Brazil
For over 40 years, our Maua manufacturing facility has been committed to maintaining the highest standards in safety, health and environmental (SH&E) performance while positively impacting the community in which we operate.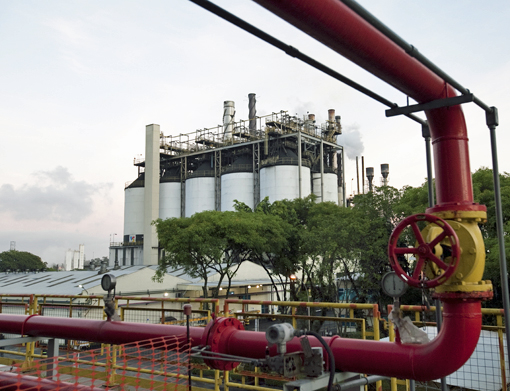 Built in 1976, our facility has three manufacturing units that produce carbon blacks for elastomer reinforcement and specialty carbon blacks, which are sold primarily in Brazil.
Today, our plant has a team of approximately 115 passionate and collaborative employees who are also active members of their communities, supporting a variety of local community initiatives.
---
---

Safety First
The safety of our employees, contractors, visitors and neighbors is always our top priority. Every year we celebrate Global Safety Day, an annual company-wide celebration to re-focus our efforts on proactive safety measures and strengthen our commitment to the "Drive to Zero" initiative.
It is a special day filled with interactive activities such as videos, games and theatrical presentations to stimulate discussion about on-the-job safety awareness.
---
Developing Sustainable Solutions
Our team identified solutions for reusing gray water in the midst of a severe drought in the São Paulo area. Through these efforts, we reduced our reliance on potable water for process operations.
We are committed to excellence in safety, health and the environment for the protection of our employees, contractors, visitors and neighbors. We manage our site and operational processes according to ISO 9001:2015.
Learn more
---
---