Shanghai, China
Named the Asia Pacific Regional Headquarters in 2008, our Shanghai office is committed to consistently delivering the highest quality products and customer service while practicing and promoting Responsible Care® to various stakeholders.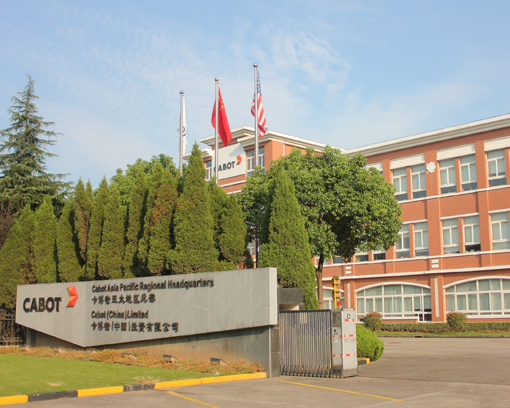 Cabot (China) Limited is a wholly-owned subsidiary of Cabot Corporation. We provide sales and customer service support for a wide variety of products. Our knowledgeable and engaged research and development and sales professionals empower us to provide our customers with quality products that help them streamline their manufacturing processes.
Community engagement is an essential element of our culture and an integral part of our long-term success in the region. Since entering the Chinese market in 1988, we have actively participated in social welfare and charity programs to uphold our strong commitment to improving the well-being of our employees, customers and the communities in which we operate. Our efforts to promote social responsibility have achieved positive results with respect to operations, employee development, environmental protection and community relations.
Application innovation laboratory
Our Asia Technology Center in Shanghai, China accelerates innovation and applications development, ensuring continued delivery of world-class materials to our customers.
The lab is co-located at our regional headquarters in Shanghai and will feature state-of-the-art analytical and application testing equipment. The facility is staffed by more than 30 highly skilled researchers and scientists working together with extended research teams throughout our extensive global network. In addition, the lab environment promotes best practices and idea sharing across businesses and fosters open innovation to increase collaboration with customers. To further enhance the customer experience and showcase our capabilities and innovation, the lab is designed with a product showroom. With this lab, we can better meet the unique requirements of our China- and Asia-based customers across a range of critical applications.
---
Community Outreach & Social Responsibility
We are continually looking for new ways to help develop our local community to ensure a harmonious and mutually beneficial relationship between our company and local community members. Over the past 10 years, we have carried out various programs to support services for underprivileged and disabled persons.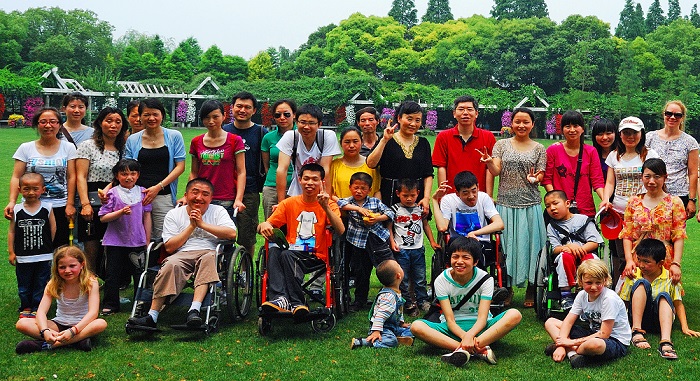 This donation will be used to support treatment for children with disabilities, improve and procure hospital equipment, and provide staff with necessary training. Cabot volunteers then presented gifts to the children staying in the center and spent the day playing with them outside at a local park.
"Cabot will continuously care for the growth of these children at Bo'ai Children's Rehabilitation Center and continue to provide funding," said Jeff Zhu, senior vice president and president, Asia Pacific region. "The company will, as always, fulfill its responsibility as a corporate citizen. I wish these children a speedy recovery and a happy life ahead of them!"
---
Strategic Cooperation Agreement with Fudan University
Students from the Fudan University School of Management visited our office for the signing of a Strategic Cooperation Agreement. This agreement will help better leverage the resources of both parties through open collaboration and the free exchange of research and talent training.
The group of 25 students was welcomed at our regional headquarters by Jeff Zhu, Executive Vice President and President, Performance Chemicals Segment and Asia Pacific Region, to learn about our daily business operations and engage with the management team. The students then visited our Shanghai carbon black manufacturing plant where they were given a tour by the plant's production manager.
---
We are committed to excellence in safety, health and the environment for the protection of our employees, contractors, visitors and neighbors. We manage our site and operational processes according to ISO 9001:2015.
ISO 9001 2015 Shanghai
---