Shanghai, China
With operations beginning in 1992, our Shanghai plant is one of our first facilities to start the production of carbon black in China.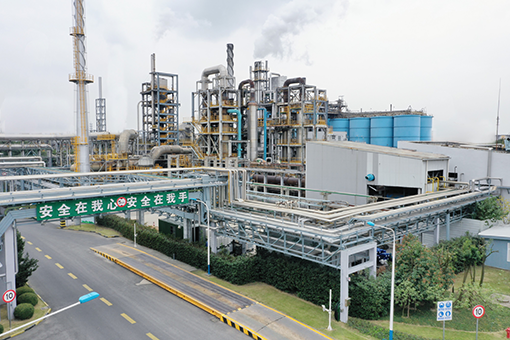 Our Shanghai carbon black plant consists of three manufacturing units and employs just over 80 people.
---
Community Outreach & Social Responsibility
Strategic Cooperation Agreement with Fudan University
Students from the Fudan University School of Management visited our office for the signing of a Strategic Cooperation Agreement. This agreement will help better leverage the resources of both parties through open collaboration and the free exchange of research and talent training.
The group of 25 students was welcomed at our regional headquarters by Jeff Zhu, senior vice president and president, Asia Pacific region, to learn about our daily business operations and engage with the management team. The students then visited our Shanghai carbon black manufacturing plant where they were given a tour by the plant's production manager.
---
---