Performance Highlights
An update on our sustainability efforts from Sean Keohane, president and CEO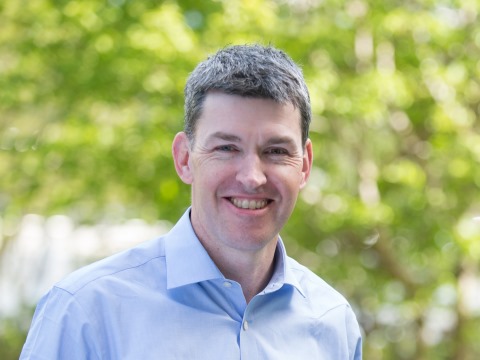 The COVID-19 global pandemic has challenged companies in ways never envisioned, testing the viability of business strategies, company culture, supply chains, and the operating protocols that ensure employees and communities are protected. Cabot Corporation was no exception. While we have constantly evolved throughout our nearly 140-year history, the level of challenge in 2020 served as a catalyst to accelerate the breadth of our sustainability ambitions and the importance of this work.

The Cabot team showed tremendous agility and resilience, responding quickly to the challenges of the COVID-19 public health crisis. We transformed our ways of working to protect the health and safety of our people and communities while continuing to provide essential products to our customers and protect the high-value jobs and benefits that our employees earn.

By working together, we protected the Company and strengthened our foundation to emerge from this time in an even stronger position. Our culture and high level of employee engagement, along with our deeply held values of integrity, respect, excellence, and responsibility, created a powerful team dynamic to face the challenges of 2020. I am immensely proud of our employees — they have truly shown what it means to be strong and resilient.
Advanced Our Sustainability Objectives
Despite the pandemic, we continued to advance our sustainability agenda by developing teams and plans to support our 2025 goals which are aligned with the United Nations' Sustainable Development Goals (SDGs).
Our goals have been informed by a thorough materiality assessment and a view that a truly sustainable company must address the needs of its diverse stakeholders. As a result, we have broadened our goals beyond safety and environmental dimensions to include key social and governance priorities. However, the foundation of our agenda remains on the safety and environmental aspects, as we have a rich history of excellence and leadership in these critical areas. Our performance has long been recognized with numerous accolades from external parties and third-party ratings, including being named one of Newsweek magazine's America's Most Responsible Companies for the second year in a row and achieving a platinum rating from EcoVadis. We have learned that success in the safety and environmental arena is built on a culture of employee engagement, and we intend to build on that culture to extend performance across our broader set of goals.

In 2020, we invested significant resources and leadership attention into the engagement and education of our employees around our new sustainability goals. By increasing understanding and alignment around the goals, our teams are better equipped to contribute to their achievement. Just as safety and environmental performance requires the commitment and participation of all employees, so do all of our 2025 goals.

We learned from our safety and environmental experience that goals must be incorporated into the overall business strategy, management processes and choices on resource allocation. When this level of integration and commitment is achieved, results typically follow. By extending this approach to our 2025 goals, we are building a blueprint for success. As an example, all product development projects now have an explicit assessment of the sustainability benefits and impacts, and this information is influencing our choices on projects and strategic customer partnerships.

The roll-out of our 2025 sustainability goals was enthusiastically received by our employees, and I am encouraged by their excitement, commitment and the early signs of progress.
Transparency and Commitment
Increased Transparency remains a cornerstone of our sustainability agenda and we continue to extend that commitment by enhancing our sustainability disclosures. Our sustainability reports have long been published in accordance the Global Reporting Initiative (GRI) and starting with our 2019 report, we aligned our disclosures with the framework endorsed by the Sustainability Accounting Standards Board (SASB). Additionally, we have recently embarked on an assessment aligned with the recommendations of the Task Force on Climate-related Financial Disclosures. This enhanced level of transparency with respect to climate risks will complement our existing reporting efforts and further shape our strategies for the future. We also remain a proud signatory to the United Nations Global Compact and are committed to reporting our progress as a key component of our sustainability report.
I am proud to lead this innovative company and continue to draw inspiration from our people. They are the ones who are bringing our sustainability commitments to life for our stakeholders. By leveraging our strong culture, a high level of employee engagement, a rich innovation heritage and a passion for continuous improvement, I am convinced we will contribute to making the world a better and more sustainable place.