Performance Highlights
An update on our sustainability efforts from Sean Keohane, president and CEO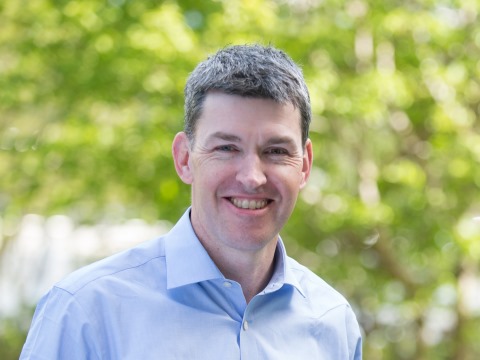 As one of the largest performance materials and specialty chemicals companies in the world, we understand the role that we play in leading and setting an example in our industry. We know we must live up to our responsibilities, honor our commitments and be accountable to our stakeholders. Advancing progress in sustainability is one essential way we will continue to demonstrate and maintain our leadership.
We have learned over the years that our commitment to sustainability is not just about acting responsibly, but it is also about identifying and acting on opportunities. Increasingly, the challenges our customers are facing are sustainability challenges. Our ability to develop innovative technologies to meet these challenges, conserve resources across our value chain and grow our position in the circular economy is enabling us to maintain our reputation and prepare our business for the future.
In 2018, we demonstrated our commitment to sustainability in a number of ways. Recognizing the strategic importance of sustainability to our future success, we broadened the focus of our Board of Directors' Safety, Health and Environment Committee to now include oversight and guidance for our sustainability program. We also formed an internal Sustainability Advisory Committee composed of leaders representing a cross-section of our regions, functions and businesses to support the strategic integration of sustainability throughout our company and accelerate our progress in this important area.
In addition, we became the first chemical company in China to earn Responsible Care 14001® certification by an authorized registrar in China and have since reached our goal of having all our manufacturing facilities in China earn this certification. We were also recognized as one of Corporate Responsibility Magazine's 100 Best Corporate Citizens and earned numerous regional recognitions in our markets around the world. In addition, we have made progress on all our material topics, including two new focus areas of supplier sustainability and diversity and inclusion (D&I). Specifically, I'm proud to report that we recently achieved our goal to reduce nitrogen oxides (NOX) emissions on an intensity basis by 20% from a baseline of 2012 ahead of schedule. In addition, we implemented a pilot program to audit suppliers on sustainability criteria, and further embedded D&I into our culture by launching a D&I Committee and hiring our first director of D&I.
As we push forward, our sustainability strategy focuses on the most significant sustainability issues and opportunities facing our company. Specifically, we look to our 11 material topics to help focus our attention on what matters most to our business and stakeholders. We are committed to operating responsibly, conserving resources and developing innovative performance materials, through our relentless pursuit of developing solutions that address the sustainability challenges of our customers, our communities and our world.
We do this by:
Caring for our people and communities: We lead our industry in safety performance. We provide opportunities for our employees to develop and advance, and we foster a diverse and inclusive workplace where everyone is valued. We support our communities through our active engagement and commitment to being a responsible neighbor.
Acting responsibly for the planet: We are setting the standard for environmental compliance, innovating to reduce our environmental footprint and optimizing our operations and supply chain to increase circularity and conserve resources.
Building a better future together: We are collaborating with our customers to create products that address sustainability challenges, working with suppliers to improve sustainability across our value chain, and creating long-term economic value for our partners and for businesses.
We have a unique opportunity to generate meaningful and lasting impacts in these areas but recognize that we cannot do this alone. We remain a proud signatory to the United Nations Global Compact and will continue to have an external focus through which we will collaborate with others so we may continue making positive contributions for a more sustainable world.
We are energized about the road ahead and are committed to achieving continuous improvement in sustainability.