Industry Leadership
We set high performance targets for ourselves and are proud of the recognition we have earned.
We have developed our own internal standards that provide guidance and explain how to uphold our values and ethical standards. Such standards include our corporate values, ethics and compliance, supplier code of conduct, safety guidelines and manufacturing processes.
Additionally, our employees actively participate and often serve in leadership roles within industry trade groups. These organizations collaborate to ensure that material-specific toxicology assessments and epidemiological research are properly conducted and reported consistently using best practices for scientific research. We believe that working in partnership with others and committing to voluntary initiatives is critical to demonstrating collaboration and leadership. For example, we are engaged in positive discussions concerning the role of regulation, as well as industry, in achieving global reductions in carbon dioxide (CO2) over time and mitigating the negative impacts of climate change.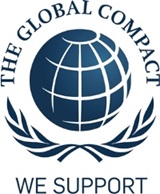 United Nations Global Compact
Since 2015, we have been a proud signatory of the UNGC and remain committed to making progress with respect to the 10 principles within the categories of environment, labor, human rights and anti-corruption.
Responsible Care
Since joining the American Chemistry Council (ACC) in 2010, we have embraced the chemical industry's voluntary Responsible Care® initiative. Through the Responsible Care initiative and the Responsible Care Global Charter, we have made a commitment to improve our health, safety, environmental and security performance throughout the organization. As an active leader in Responsible Care, we are helping drive continuous improvement in the safety and sustainability of our products and operations around the globe.
The Responsible Care principles are closely aligned with our sustainability strategy, and we are an active supporter of these principles around the world. Our participation signifies our deep belief in the value of external engagement and third-party certification of our SH&E and security management systems. Through Responsible Care, we demonstrate our commitment to:
Continuously improving the

SH&E

performance of our technologies, processes and products

Monitoring the security of our sites and working with our neighbors to prepare for and respond to emergencies

Using resources wisely and minimizing waste
Promoting responsible management of chemicals
Communicating openly with stakeholders
Within this program, we have chosen to implement RC14001, which incorporates the requirements of both Responsible Care and International Organization for Standardization (ISO) 14001 environmental management systems. In support of our 2025 goal of having 100% of our operating facilities with certified environmental management systems (EMS), we were successful in achieving certification at several of our global operating locations in 2020. During the year, our Shanghai Holding Office (Asia-Pacific headquarters), Asia Technology Center, and Xuzhou, China specialty carbon facility completed the RC14001 certification process. With the addition of these facilities, 76% of our manufacturing and technology locations have obtained EMS certification.
Science-Based Targets initiative (SBTi)
We are participating in the Science-Based Targets initiative (SBTi) Chemical Sector Stakeholder Advisory Group and the Assessing low Carbon Transition (ACT) Chemical Sector Technical Working Group to develop guidelines for the chemical sector. We support the Paris Agreement and are assessing how our medium and long-term goals can align with the latest climate science-based targets.
Task Force for Climate-Related Financial Disclosures (TCFD)
We expanded our sustainability efforts to include an assessment according to the Task Force for Climate-Related Financial Disclosures (TCFD) guidelines to further evaluate climate risks and opportunities and increase transparency regarding actions over the medium and long-term.
TCFD summary
For more information on our TCFD climate scenario risks and opportunities, download our assessment.
---
Our Commitment
Platinum Level Recognition
We received for the second consecutive year, the Platinum Level Recognition by EcoVadis, an independent assessment organization that specializes in monitoring the performance of sustainability programs.
The platinum rating, which was established in 2020, indicates that Cabot was ranked among the top 1% of companies in its sector. This prestigious recognition showcases our long-term commitment to sustainability.

Highest Rating from ISS
We received a top score of 1 in Environmental Performance from the Institutional Shareholder Services (ISS).
Institutional Shareholder Services (ISS) assesses an Environmental QualityScore based on a company's management of environmental risks and opportunities, carbon emission, climate, use of natural resources, and management of waste and toxicity.
Our CEO signed the Global Responsible Care® Charter, which represents our global commitment to the principles of Responsible Care® excellence.
Download the Charter
---