Cesium Formate Brines
Unlock your reservoir's value with high-density, solids-free cesium formate brine that can provide superior well control, operational rig time savings, corrosion protection and long-term productivity.
These unique brines form non-damaging fluids for challenging high pressure high temperature (HPHT) fields by 'unlocking' reservoirs and paying back dividends throughout the well's lifetime. Cesium formate brine has been field-proven and endorsed by many of the world's largest exploration and production (E&P) companies, including Chevron, Statoil, Shell, BP, TOTAL, ConocoPhillips, ExxonMobil, Marathon, AgipKCO, Petrobras, Petronas and ONGC.
---
Upcoming Events
SPE Bergen One Day Seminar
April 5, 2017
Grieg Hall in Bergen, Norway
Booth 10
This seminar is a unique, annual forum focusing on the key topical issues, technical challenges and industry developments facing upstream oil and gas on a local, regional and global scale. The focus of this year's conference is "The Lifecycle of the Well - What are the challenges to drill more advanced wells?"
---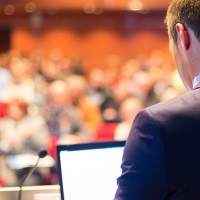 American Association of Drilling Engineers (AADE) National Technical Conference
April 11-12, 2017
Hilton Houston North in Houston, Texas

This annual conference will discuss improvements and innovations in drilling operations, as well as other critical issues facing the global drilling industry such as drilling fluids, wellbore stability, cementing, drilling optimization, completions and emerging technologies. In addition to exhibiting, Siv Howard, global R&D manager, will present a technical paper titled "High-Temperature Formation Fluid Loss Control Without Any Bridging Particles."
---
Save weeks drilling and completing
New benchmarking study shows you how
---
Enlarge
Oilfield Solutions
We provide industry-leading drilling and completion products and services for the following fluid applications:
---
Cesium Formate Brine Is Proven To:
---
Our Global Operations
Our formate experts and talented field engineers supply and support our customers around the world, providing you with optimum fluid solutions for the toughest field developments. Our ISO 9001-certified operation is unique, as we own and operate a mine containing over 80% of the world's known pollucite ore reserves, which form the basis of cesium formate brine. We know that when a job really can't wait, fluid delivery must be rapid and effective, which is why we operate seven stock points around the world. Our team is on 24-hour standby ready to deliver our products and services at a moment's notice.
Industry-Leading Resources
We consistently update our formate technical manual based on our collective field experience from over 350 successful well operations. We also leverage research that is conducted within our technical service laboratory in Aberdeen, Scotland. We regularly publish featured news and provide links to industry publications so that you can stay up-to-date on the latest market developments.
---