Oil, Gas & Mining
We deliver solutions for drilling and completion operations, gold recovery, subsea pipeline and industrial insulation, metal processing and more.
Purification and adsorption
We supply industry-leading activated carbon products for a wide range of oil, gas and mining applications. Activated carbon can be used to:
Purify biogas from undesirable compounds like hydrogen sulfide (H2S), siloxanes and volatile organic compounds (VOCs)
Purify gas treatment liquids, such as amines, to reduce foaming and corrosion; lower amine make-up, improve amine quality; and increase efficiency of plant operations
Adsorb gold-cyanide complex in carbon-in-pulp (CIP)/carbon-in-leach (CIL) systems or in columns after a heap leach operation (carbon-in-column systems)
Remove modifiers, collectors and depressants in flotation circuits and in copper, molybdenum, cobalt and nickel refining
Remove color and impurities from natural gas liquids (NGLs) in mid-stream gas plants to enable cost and energy savings
Remove larger hydrocarbons, carbon dioxide (CO2), nitrogen, hydrogen sulfide and traces of elemental metals like mercury from natural gas
Safe drilling and completion operations
Our solids-free cesium formate brines form unique non-damaging drilling and completion, workover and well suspension fluids. Its remarkable properties provide real benefits by giving operators the power to cut well construction costs, reduce safety, health and environmental risk, and unlock reservoir potential.
Superior thermal performance
Our innovative aerogel products can provide superior thermal performance across a wide range of temperatures from cryogenic to 600°C for industrial insulation applications. Additionally, aerogel insulation allows our customers to effectively meet transport challenges in subsea pipelines by delivering a superior solution that features ultra-low thermal conductivity and low loss in thermal performance over time.
---
Upcoming Events
SPE Bergen One Day Seminar
April 5, 2017
Grieg Hall in Bergen, Norway
Booth 10
This seminar is a unique, annual forum focusing on the key topical issues, technical challenges and industry developments facing upstream oil and gas on a local, regional and global scale. The focus of this year's conference is "The Lifecycle of the Well - What are the challenges to drill more advanced wells?"
---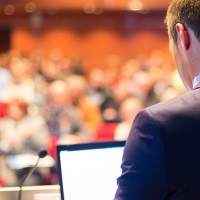 American Association of Drilling Engineers (AADE) National Technical Conference
April 11-12, 2017
Hilton Houston North in Houston, Texas

This annual conference will discuss improvements and innovations in drilling operations, as well as other critical issues facing the global drilling industry such as drilling fluids, wellbore stability, cementing, drilling optimization, completions and emerging technologies. In addition to exhibiting, Siv Howard, global R&D manager, will present a technical paper titled "High-Temperature Formation Fluid Loss Control Without Any Bridging Particles."
---
Resources
---