Construction
Manufacturers of top-tier building composites leverage our additives to deliver the highest level of performance.
Whether you are seeking improved insulation value to meet ever-tightening energy efficiency standards, or resin properties that enhance your fiber reinforced composites, aerogel and fumed silica additives will set your products apart from the competition. We proudly offer a distinctive line of construction-related additives for a variety of applications.
Thermal insulation
Building insulation. Our aerogel particles are used as high-performance insulation additives in composite insulation boards and plasters, as well as stand-alone blown-in or poured-in insulation for cavity fill applications.
Architectural daylighting. Our translucent LUMIRA® aerogel for fill into polycarbonate, glass and composite glazing units virtually eliminates the concept of a "weak link" in a building's envelope while illuminating interiors with high quality natural daylight.
Tensile roofing. Our LUMIRA aerogel enables an unparalleled mix of energy efficiency, natural daylighting and acoustic control in large span architectural tensile structures.
Reinforcing composites
Fumed silica delivers powerful advantages to fiber-reinforced composite developers in resin flow, fiber wetting, sag resistance and anti-settling. Our hydrophilic and hydrophobic fumed silica can improve the performance of laminating resins and gel coatings used in the manufacture of fiber reinforced composite products, including polyester and vinyl ester laminating resins and gel coatings.
---
Solving Complex Challenges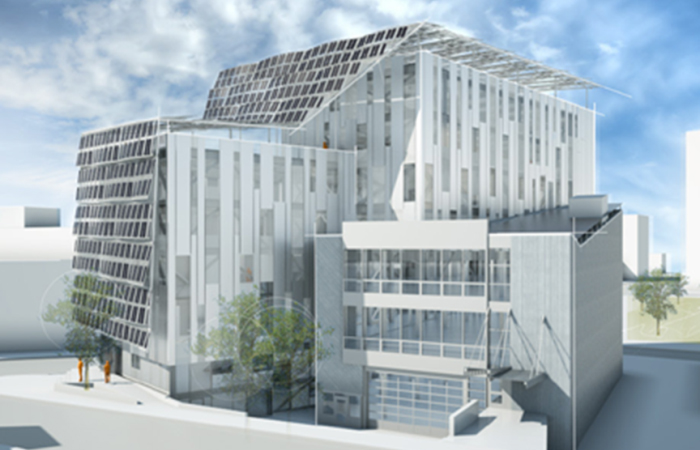 Aerogel technology for green buildings
Our donation of LUMIRA® aerogel will be utilized for insulated glass daylighting systems in Artists For Humanity's EpiCenter expansion project, resulting in the largest Energy Positive (E+) commercial building in New England.
"We are proud to support Artists for Humanity, as this pioneering and iconic facility will not only be a model that can be replicated for green building and renewable energy efforts across the globe, but will demonstrate the energy-saving capabilities of our aerogel technology and the feasibility of green development," said Sean Keohane, president and CEO.
---