Professional Development
In addition to our commitment to keeping employees safe, we are dedicated to providing employees what they need to succeed in their careers. We recognize the value each employee brings to our business and how the diversity in background and skill sets benefits the company.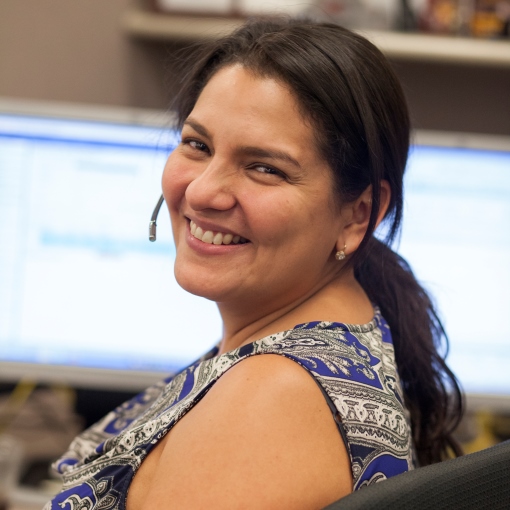 Our employees represent 24 citizenships and we strive to continue developing and fostering a diverse workplace. This means treating all employees openly, fairly and equitably, which is reflected in our values and Code of Business Ethics.
One of our core benefits for employees is our support for professional development. This allows employees to address individual career goals and focus on the skills and competencies that we require for excellent organizational performance. At the same time, we must support and attract new employees by allowing them to progress within the organization. In each case, training and development is key to meeting these goals.
We believe that employee development is a shared responsibility. Our managers are committed to coaching, assessing employee's competencies and providing objective feedback. Employees are encouraged to actively seek feedback, own their development actions, and openly share their future aspirations and mobility. Employee development starts in the current role. It is a continuous process with ongoing dialogue, assessment and documentation. Employee development requires experiential learning and breadth and depth of experience is necessary for career advancement.
Developing Leaders
Our Developing Leaders program provides a leadership development framework that recognizes the need for both a global core set of skills and region-specific needs along with ways of fulfilling them. This corporate-regional partnership fosters local innovations that may be replicated across the company. To reduce training delivery time to new leaders and make the content available on-demand, the Developing Leaders courses were recently converted into an e-learning format. The e-learning platform makes professional development training easily available online to all employees in topics as diverse as root cause analysis and interviewing skills.
Regional highlights
We take steps to ensure all employees are committed to living our values of integrity, respect, responsibility and excellence as well as our commitment to human rights. All employees are required to attend training to understand the importance of our values in addition to completing our Code of Conduct training.
Download our Human Rights Policy
---