Industry Leadership
We set high performance targets for ourselves and are proud of the recognition we have earned.
We have developed our own internal standards that provide guidance and explain how to uphold our values and ethical standards. Such standards include our corporate values, ethics and compliance, supplier code of conduct, safety guidelines and manufacturing processes.
Additionally, our employees actively participate and often serve in leadership roles within industry trade groups. These organizations collaborate to ensure that material-specific toxicology assessments and epidemiological research are properly conducted and reported consistently using best practices for scientific research. We believe that working in partnership with others and committing to voluntary initiatives is critical to demonstrating collaboration and leadership. For example, we are engaged in positive discussions concerning the role of regulation, as well as industry, in achieving global reductions in carbon dioxide (CO2) over time and mitigating the negative impacts of climate change.
United Nations Global Compact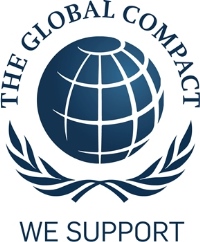 Taking the next step on our sustainability journey, we proudly became a signatory to the United Nations Global Compact (UNGC) in July 2015. We have long fostered the spirit and intent of the 10 universally accepted UNGC principles in the areas of human rights, labor, environment and anti-corruption. These principles are a natural extension of our values and business model. We continue to have strong programs that positively impact employees, customers, suppliers and the communities in which we operate.
Responsible Care®
Responsible Care embodies the chemical industry's commitment to the safe, responsible and sustainable management of chemicals through their entire life cycle. We have been an active leader in Responsible Care since joining the American Chemistry Council (ACC) in 2010. Our participation signifies our deep belief in the value of external engagement and third-party certification of our safety, health, environmental and security management systems.
Through Responsible Care, we are committed to:
Continuously improving the safety, health and environmental performance of our technologies, processes and products
Using resources wisely and minimizing waste
Promoting responsible management of chemicals
Upholding open communications with stakeholders
Within this program, we have chosen to implement RC 14001, which incorporates the requirements of both the Responsible Care code and the International Organization for Standardization (ISO) 14001 Environmental Management Systems, for our manufacturing facilities and corporate offices in the United States and our carbon black facility in Canada. Each year following certification, several of our United States manufacturing sites have demonstrated safety leadership by receiving ACC awards in the Achievement, Honor and Excellence categories.
Beyond North America, our international locations also abide by the principles of Responsible Care and have applied them across our global network. For example, our Tianjin, China, facility is certified to the Responsible Care 14001® Environmental Management standard, making us the first chemical company to reach this milestone in China. Additionally, as a member of the Association of International Chemical Manufacturers (AICM) that promotes Responsible Care in China, we are actively engaged in leadership positions in the AICM's environment, safety, emergency planning, production and process safety subcommittees.
---
Our Commitment
Gold Level Recognition
We received Gold Level Recognition by EcoVadis, an independent assessment organization that specializes in monitoring the performance of sustainability programs.
We were ranked in the top 2% of suppliers assessed by EcoVadis in all categories, and in the top 3% within the chemical industry. This prestigious recognition showcases our long-term commitment to sustainability.

Highest Rating from ISS
We received a top score of 1 in Environmental Performance from the Institutional Shareholder Services (ISS).
Institutional Shareholder Services (ISS) assesses an Environmental QualityScore based on a company's management of environmental risks and opportunities, carbon emission, climate, use of natural resources, and management of waste and toxicity.
Our CEO signed the Global Responsible Care® Charter, which represents our global commitment to the principles of Responsible Care® excellence.
Download the Charter
---