Waste Management
As we continue to develop innovative solutions for our customers, our environmental impact is a constant consideration.
Our goal to reduce waste that is disposed by 15% by 2025 as compared to 2012 is an aggressive target requiring innovative solutions. While we have seen reductions in total waste over the past several years, we expect significant increases associated with the future implementation of pollution control projects in the United States. In order to meet our intensity target, it will be essential to divert waste from disposal by finding alternative beneficial uses. We have begun this effort by identifying alternative uses for off-quality product at some of our carbon black and fumed silica plants and are exploring options for handling waste generated from these pollution control projects. In 2015, there was a slight decrease in non-hazardous waste disposed, although the intensity per metric ton of production increased slightly, as did hazardous waste disposal in both absolute weight and intensity.
---
Local Environmental Initiatives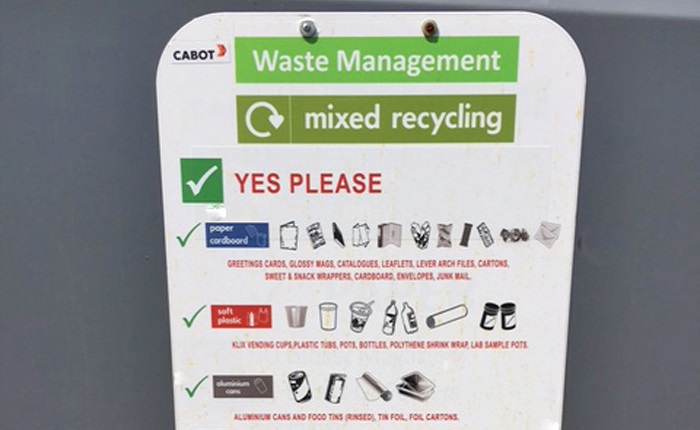 Reducing Waste from Landfills
Our facility in Barry, Wales, United Kingdom has a strong focus on waste diversion, which has resulted in an overall reduction of waste to landfill by nearly 30% compared to 2014.
This effort involved a complete overhaul of waste management at the facility. To encourage the adoption of new food composting and recycling, all office waste bins were removed. As an alternative, employees are encouraged to dispose their waste in recycling, compost, and general waste containers available in designated common areas. In addition, the baler traditionally used for packaging materials was decommissioned and replaced with a compactor. This machine enables efficient handling of the new recycled waste stream. Not only did these updates keep approximately 55 tonnes of waste from entering a landfill, but it also led to cost savings and satisfied local regulations requiring waste types to be segregated.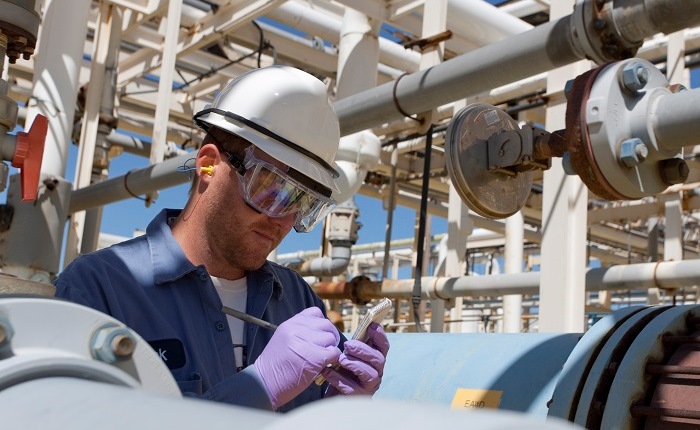 Tuscola Waste Reduction Efforts
Since 2009, our fumed metal oxides facility in Tuscola, Illinois, USA has been working to reduce the intensity of its waste generation.
In addition to making facility improvements that have allowed some waste to be reused on-site, there has also been a recent effort to partner with external vendors. In 2015, the facility found a partner who could use off-quality silica product as a binding material in asphalt. Not only does this application keep a portion of our off-quality product out of landfills, but it also extends the lifetime of roadway construction joints.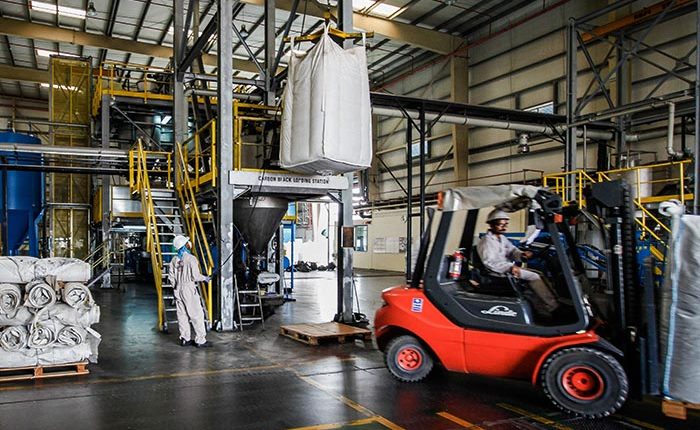 Bulk Sack Recycling
We are working closely with customers to reduce the environmental impact associated with the delivery of our products.
One of the typical packaging solutions we use to transport our carbon black and fumed silica products to customers is called flexible intermediate bulk containers (FIBC). These high capacity bags, sometimes called "super sacks" or "big bags," are made of woven plastic fabric, and traditionally have a single use which entails filling the bag with product, shipping the bag and its contents to the customer and then disposal of the bag by the customer after it is emptied. In some cases, we have been able to partner with customers to reuse the bags before they are sent to landfill. At our Mauá, Brazil carbon black manufacturing facility, an innovative re-use and recycling program has cut costs and waste for both Cabot and our customers. And at our Tuscola, Illinois, USA site, we have been partnering with a large multinational photography company to reuse FIBC's for our fumed silica product. This has allowed our customer to reduce the FIBC's sent to landfill by 75% last year.
---