Energy
The pursuit of energy efficiency helps us support our corporate strategy of operational optimization by generating cost savings from decreased energy consumption.
We continue to make progress in reducing the energy required to manufacture our products. We have set a goal to reduce our energy intensity (the amount of energy needed to make a unit of product) by 10% by 2025 from our base year of 2005.
We are constantly looking for opportunities to introduce energy savings at our facilities including capturing waste heat for production of electricity or producing steam to offset our demands. We deploy state-of-the-art variable speed drives that have reduced our energy demand.

In 2017, our overall production increased, which also led to an increase in absolute energy consumption. However, the intensity of energy per metric ton (MT) of production remained relatively stable for the past three years. We realize that to get closer to our 2025 goal, we will need to continue driving energy efficiency forward more aggressively in coming years.
---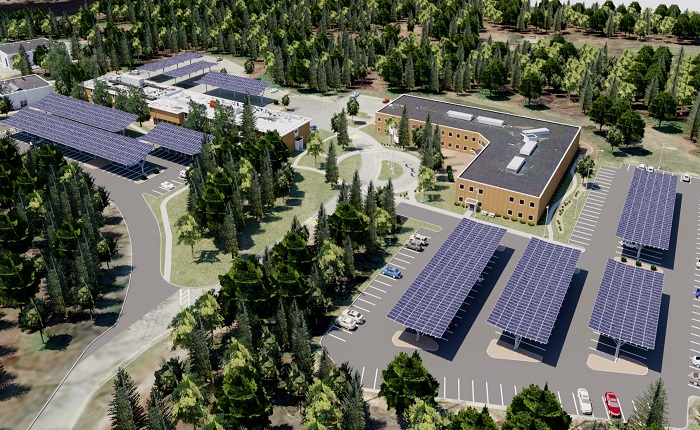 Solar Energy Project Planned for Billerica
We recently reached an agreement with SunPower to install a 1.12-megawatt solar project and integrated energy storage system at our Business and Technology Center in Billerica, Massachusetts.
Construction is anticipated to start in summer of 2019. The integrated solar parking canopy project will feature high-efficiency SunPower® solar panels and is expected to produce enough electricity to offset about 20 percent of the facility's energy needs, reducing our grid electricity costs. This project will contribute to our long-term sustainability efforts and help meet Massachusetts' renewable energy commitment.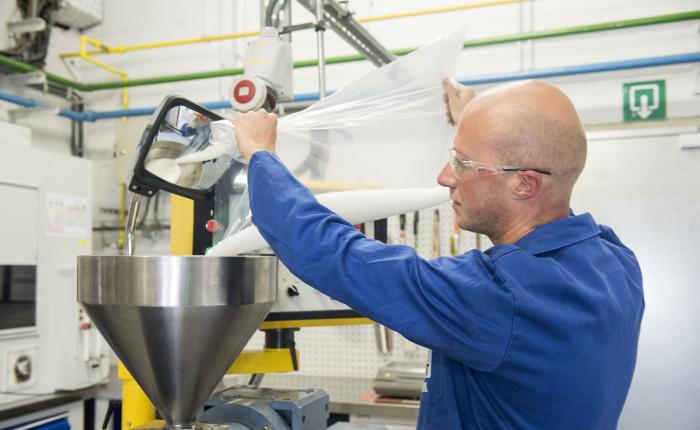 Responding to Energy Audits in Belgium
In 2017, we saw a significant increase in efficiency at each of our two locations in Belgium, Locin and Pepinster, following a 2015 project to audit our consumption.
Energy consumption audits were conducted at the two Belgian masterbatch facilities in Loncin and Pepinster in 2015. Based on the outcome of those audits, several projects were undertaken to reduce our energy consumption, including insulating thermal oil and steam lines, upgrading lighting to LED in the production areas, purchasing more energy-efficient equipment and upgrading the oil-fired steam boiler with new, high-efficiency natural gas boilers. Through these efforts, 500 MT of annual GHG emissions were reduced by the end of 2017, nearly 10% of the total emissions from the two facilities. Additional actions are being considered to continue these efforts.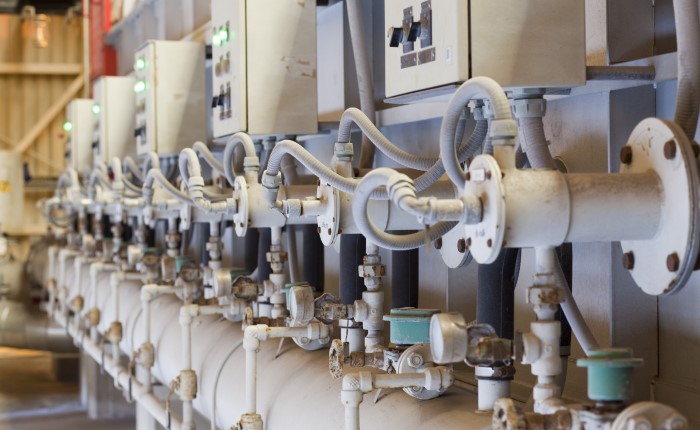 Reducing Natural Gas Consumption
In 2017, we brought natural gas consumption down 20% for some machinery at our Barry, Wales, facility, by utilizing steam.
At our fumed metal oxide facility in Barry, Wales, we produce steam for energy use at the site from our primary boilers. To maintain system reliability, a backup natural gas-fired boiler is available to rapidly respond in the event the main system experiences a disruption. However, to ensure the required response time, the backup boiler must be kept at the appropriate operating pressure and temperature. Recognizing the potential to reduce this natural gas consumption, the facility installed a new steam injection nozzle in the backup boiler to maintain the necessary conditions, significantly reducing the amount of natural gas used. In its first full year of use in 2017, there was a 20% reduction in natural gas used on this unit compared to the previous year.
---